I hiked along the Plotter Kill, a small creek in Rotterdam that flows in the bottom of a very tall and steep ravine.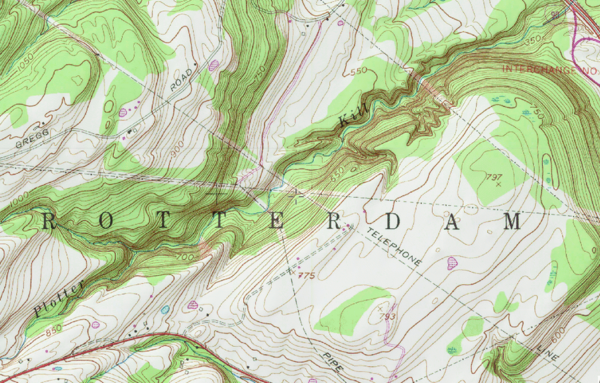 The ravine formed only 10,000 years ago as the area emerged from the ice age. I started at the Rotterdam Kiwanis Park (I highly recommend starting at the Plotter Kill Nature Preserve parking lot instead to avoid certain obstacles).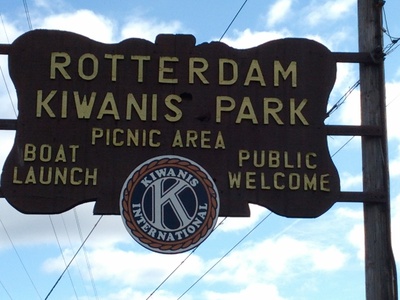 The trek involved going under a train track and the NYS thruway through tunnels. Fortunately the water level was low enough to allow reasonably easy passage. Two options were available for underpassing the train tracks.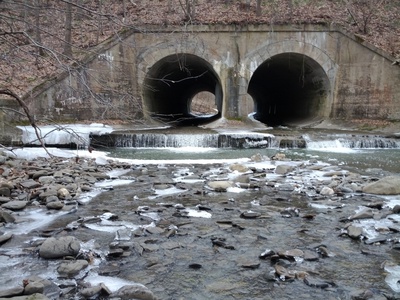 The first set of tunnels lead to Drago's Cove, from which three tunnels bypass the Thruway traffic.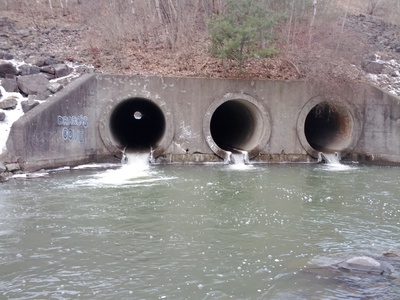 After the tunnels it was a relief to find a trail. There is a really nice loop trail that runs along the edge of both sides of the ravine covering several long miles.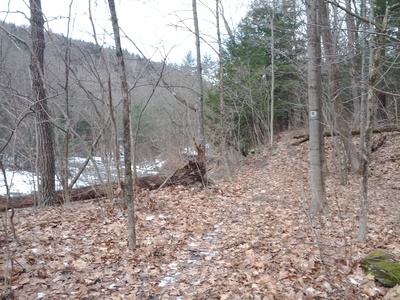 I never saw them, but the park is home to several large waterfalls. I only managed to see some nice smaller ones along the way up the ravine.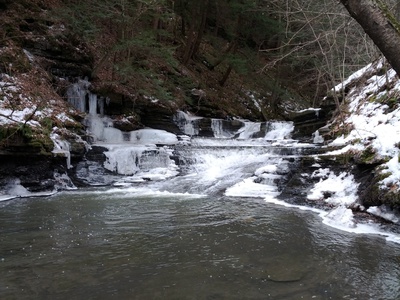 Steep ravine walls and interesting rocky overhangs loomed overhead as I walked.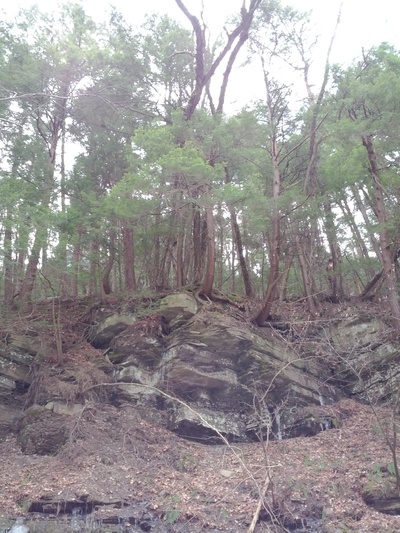 Frozen trickles collect into large ice sculptures.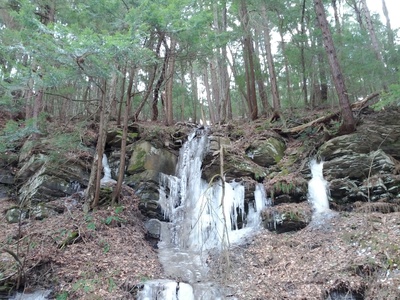 Best not to look down while scrambling out of the ravine.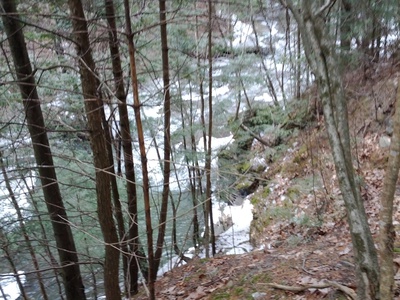 After a few hours of hiking, I followed a trail back into the ravine and across the creek and up the other side along a power line access road. The rough road was taking me in the wrong direction, but thankfully eventually crossed paths with the South Rim Trail, which I could take back to Drago's Cove.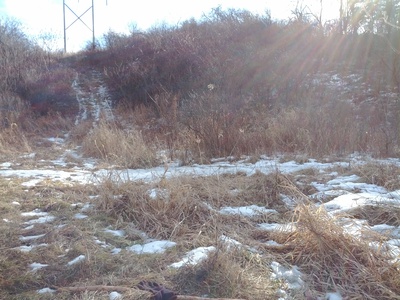 The powerline access roads could provide miles and miles of walking, but not today.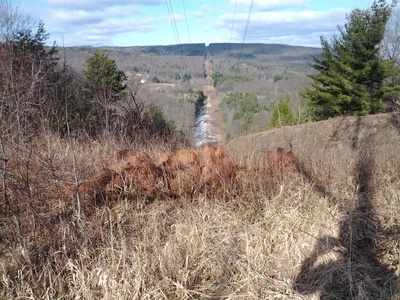 The powerlines make for an ideal place to put a trail marker.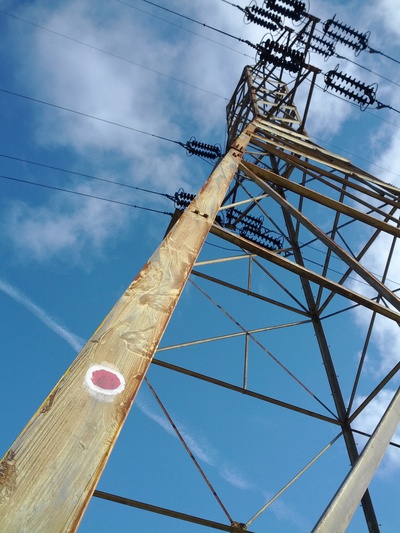 The ground was clear of ice and snow, except for the trail. Previous hikers packed the snow into a slippery Iceman wake. At one point as I walked, my feet slipped out from under me over the edge of a steep hill. I suddenly found myself butt-sliding down a hill for 15 feet or so before stopping my decent. Whoopsie!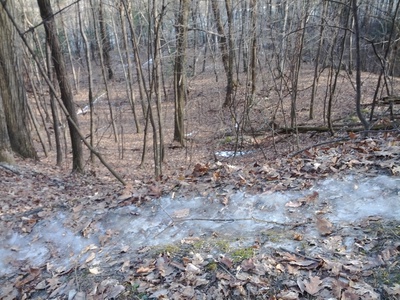 A less than ideal tree bridge over the creek...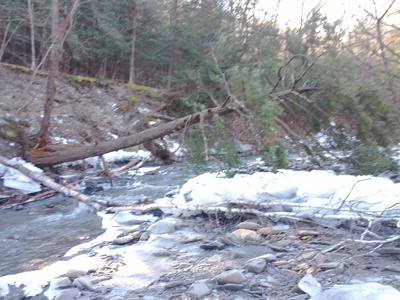 ...gets me to the side I need to be on.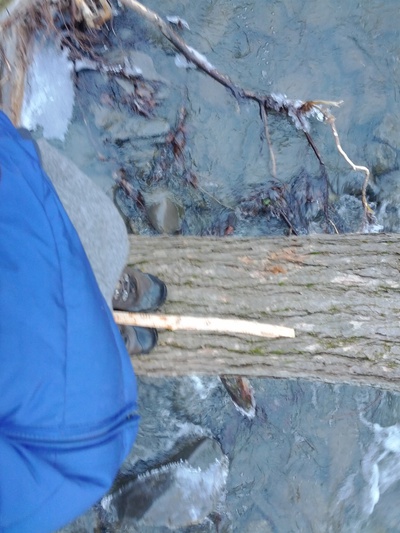 I work my way back through the tunnels to where the Plotter Kill confluences with the Mohawk River.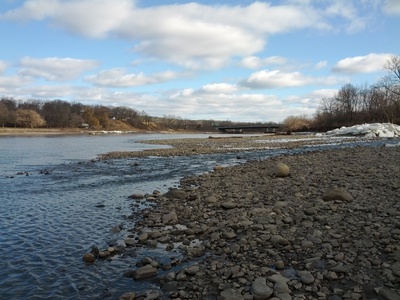 Nearby the Autumn Tree displays it's name gruesomely carved into it's severed thumb.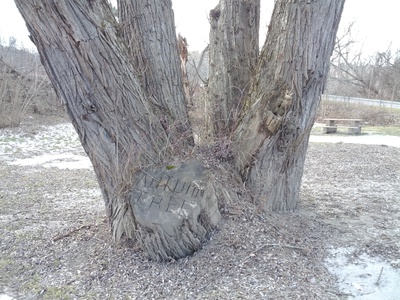 Related Links
* Plotter Kill Nature Preserve Brochure - Trail Map
* Norockingchairforme Hikes the Plotter Kill - A retired guy aggressively exploring the area