Did you know...?!
Saratoga Springs is home to the only active spouting geysers east of the Missisippi. As soon as I heard the news I had to go and see it with my own eyes. It is totally awesome, if you're into that kind of thing. The geyser water is safe to drink, too, but it tastes just awful. But it's good for you. It's minerally. Oh yeah, and it's naturally sparkling, too!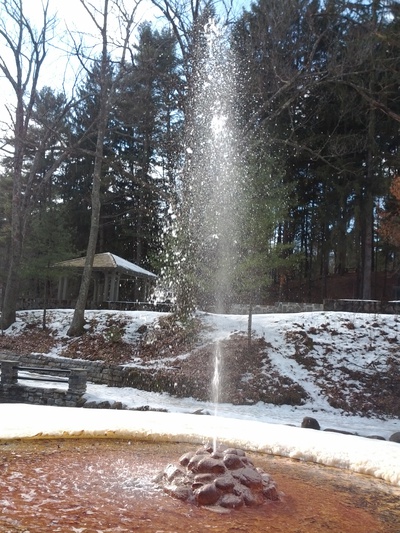 Click on the map for an interactive version: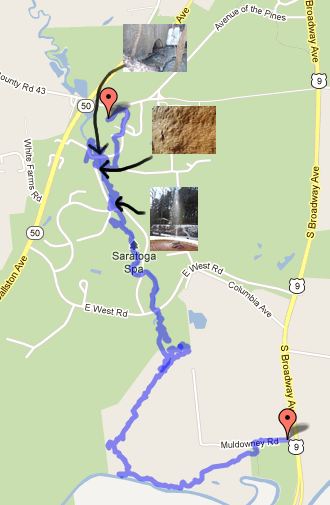 On my way from the parking lot to Geyser Creek, I unexpectedly found myself in a familiar place. Saratoga Performing Arts Center (SPAC) - I haven't been here since Lallapalooza '92. It looks a lot smaller without Soundgarden, Pearl Jam, and a million excited fans.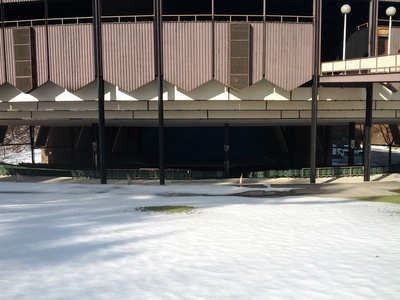 Back in '92 there was a big hole in the fence through which a mass of 10 ticketless gypsies were hoping to sneak into the concert. Despite having legitimately paid to get into the show, I recall getting too close to the hole and security came by and pushed me through it, turning me into a gypsy for a few short minutes. We gypsies agreed that if all of us ran at once through the hole past the guards and into the crowd, we wouldn't get caught. I led the charge and never looked back. Until now, that is. They have since closed the hole.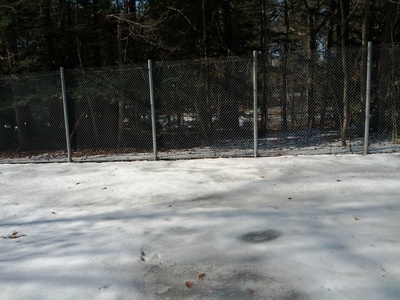 After arriving at Geyser Creek, I soon discovered that Kayaking down this beast to the Kayaderosseras Creek might be nearly impossible on account of the swampy mess in between. "Nearly impossible" pretty much means it's possible, right? Anyway, note to self:
Don't go down this hole near the northwest end of the park: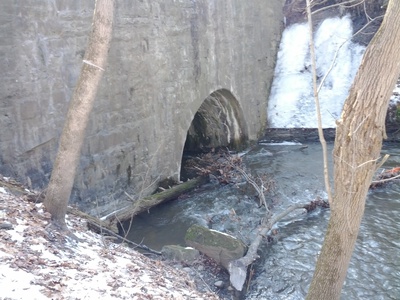 Otherwise you will have this to deal with on the other end: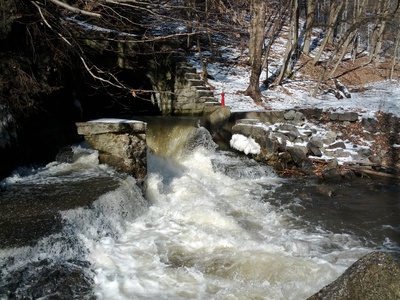 A short distance down the path is huge tufa mound made up of mineral deposits from Orenda Spring. It was impossible to get a good picture that shows the size, so I guess you'll just have to go and see it for yourself. It's like a little piece of Yellowstone National Park right here in Upstate NY.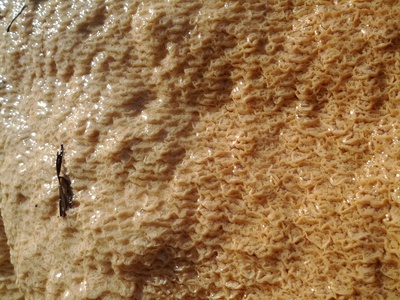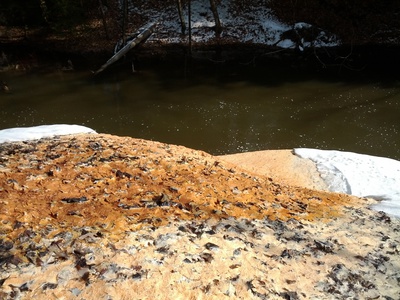 At the source of the spring is a nice spot where you can fill up a water bottle with the naturally carbonated stinky water.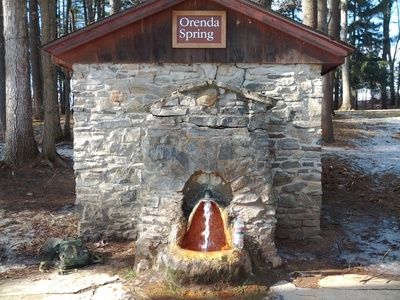 Further down the trail is Island Spouter (also seen in the first picture at the top of this page).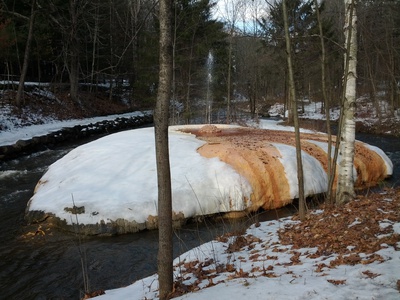 I proceeded further along the creek. I came across ping pong balls that had washed up on both sides of the creek, three total. It seems like there is some kind of ping pong ball mystery to solve.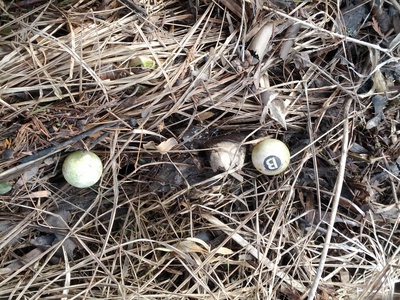 Beavers in the area are busy whittling down trees.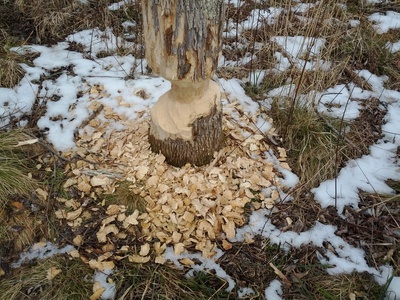 The beavers kindly built a bridge for me to cross a small tributary.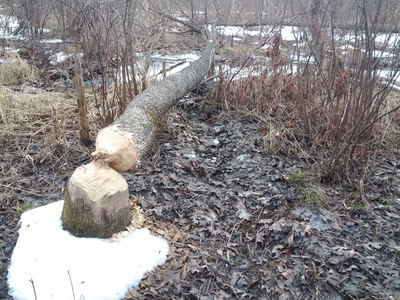 There is a long section of hiking that is getting censored from this entry. It was really rough going through a big boggy marsh. Eventually I cursed and crashed and splashed through to the other side and reached the Kayaderosseras.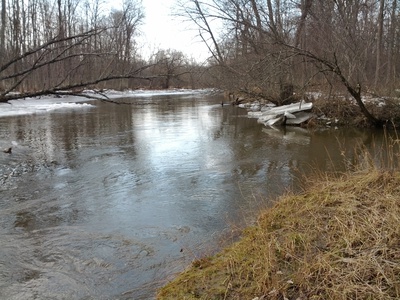 After arriving at the main creek I popped out of the woods at Driscoll Road and made my way back to the car via busy roadways having seen enough of the wilderness for one day.