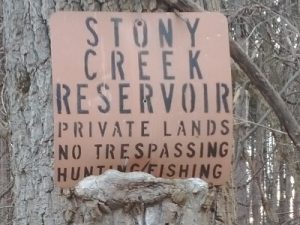 Nearly 1,000 acres of land surrounds the Colonie Reservoir (officially known as the Stony Creek Reservoir). The reservoir serves as a backup water supply for the town of Colonie. Clifton Park was in negotiations with Colonie in 2009 to purchase the area, although it doesn't appear that any deal was made. When looking at satellite imagery of Clifton Park, the area stands out as Clifton Park's largest body of water and one of the largest areas of undeveloped land. Currently any recreational use of the land including hiking, kayaking, (etc.) is prohibited. It is unfortunate that this area is unused (as far as I can tell) and remains off-limits, when it has so much to offer.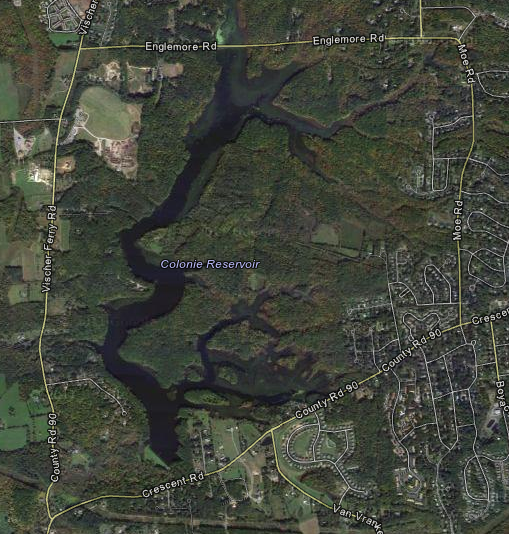 It certainly begs the question, why is it off-limits?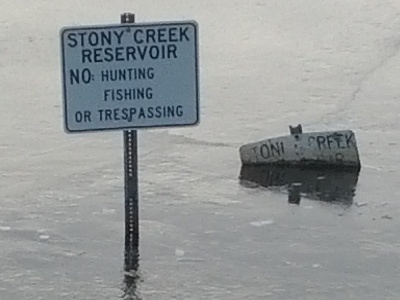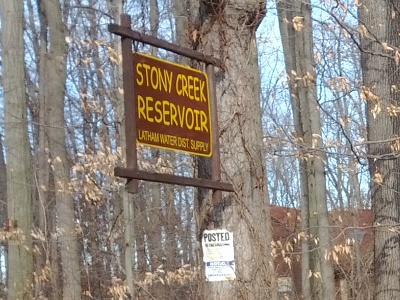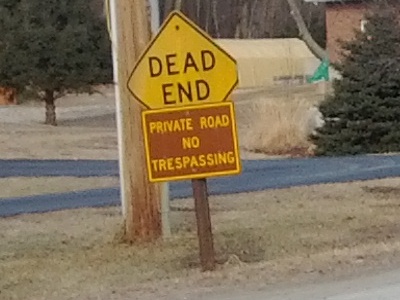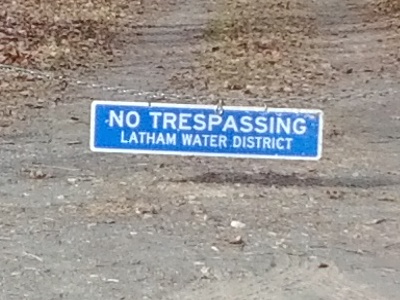 I read that some states have laws against people visiting water that is used for drinking, for fear of contamination. Perhaps that could be why it is so aggressively posted. However, it seems odd because the Stony Creek runs through multiple golf courses just upstream of the reservoir, and the garbage dump (or "transfer station" as it is more gently known) is basically directly on top of the reservoir. The dump is the large grassy mound, clearly visible in the upper left corner of the reservoir in the above satellite image.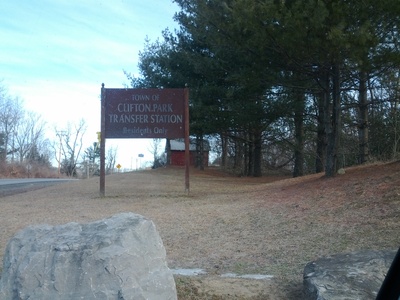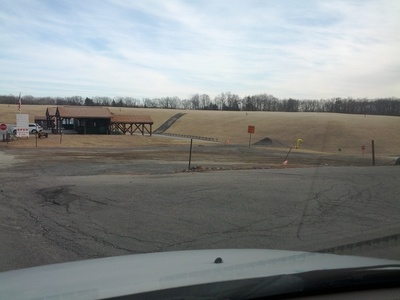 Related Links