There is a new proposed trail connecting Moreau Lake State Park to Saratoga Springs. The trail doesn't exist yet. Here is the proposed trail overlaid on top of google maps and satellite imagery to show where the planned trails will go: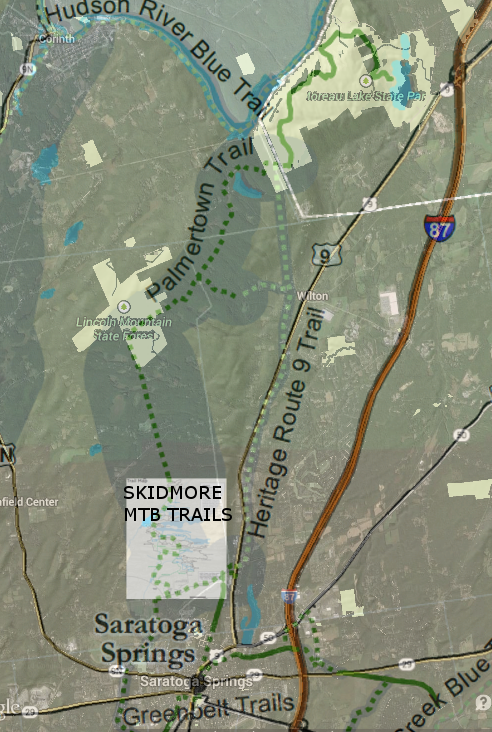 The trail starts at Moreau Lake State Park on the Palmertown Ridge Trail. From there it passes by Lake Ann, Lake Bonita, and cuts through the Lincoln Mountain State Forest. The trail goes through the Daniels Road/Skidmore College Mountain Bike Trails, ending up in Saratoga Springs.
To add to the excitement, the Zim Smith Trail is planned to extend from Mechanicville to Saratoga Springs, thereby linking Moreau to Mechanicville.
Links to maps
* Saratoga PLAN Proposed Trail Network
* Saratoga PLAN website
* Daniels Road/Skidmore Mountain Bike Trail Map
* Saratoga Mountain Bike Association