I took these pictures the day after Hurricane Irene payed us a visit. I was checking out the water levels for various streams in the area. You can click on the pictures to view a high-resolution version of each image.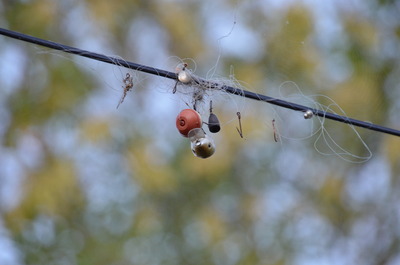 A tangled web of old tackle reveals the techniques used by local fisherman on the Anthony Kill. Alas, can you trust a fisherman that casts his bait into powerlines?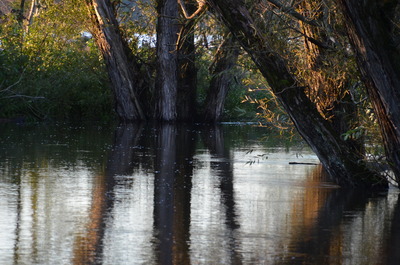 The calmness of the flatwater surrounding Round Lake belies the power behind the tremendous volume of water as it ploughs its way to the Hudson River.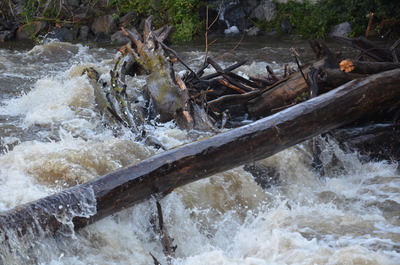 The Kayaderosseras possesses the human ability to lift and carry the massive logs in its path and put them together to build a structure that is solid enough to withstand its own strenth.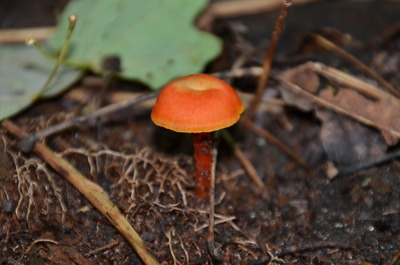 This little red mushroom has a concave top as though the stem and the cap are one.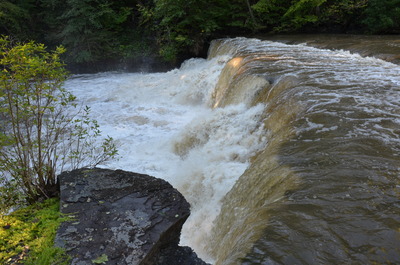 I don't have much to say about Buttermilk Falls on the Alplaus Kill except that it's kind of mean looking for a waterfall don't you think?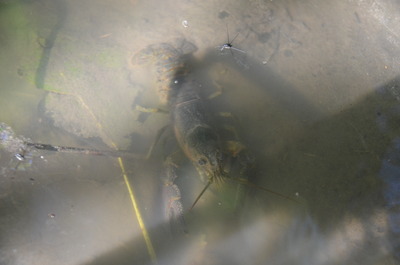 Several lost crayfish were stranded in a puddle on the trail along the Alplaus Kill. The water must have flooded over the trail and then receded, leaving the crayfish behind like baby lobster caught in a tide pool.