The temperatures have finally cooled and the leaves have started to change. The time is just right for the hen of the woods mushrooms to start springing up around the base of big old oak trees, especially when it rains.
With the first small batch we used to as a pizza topping.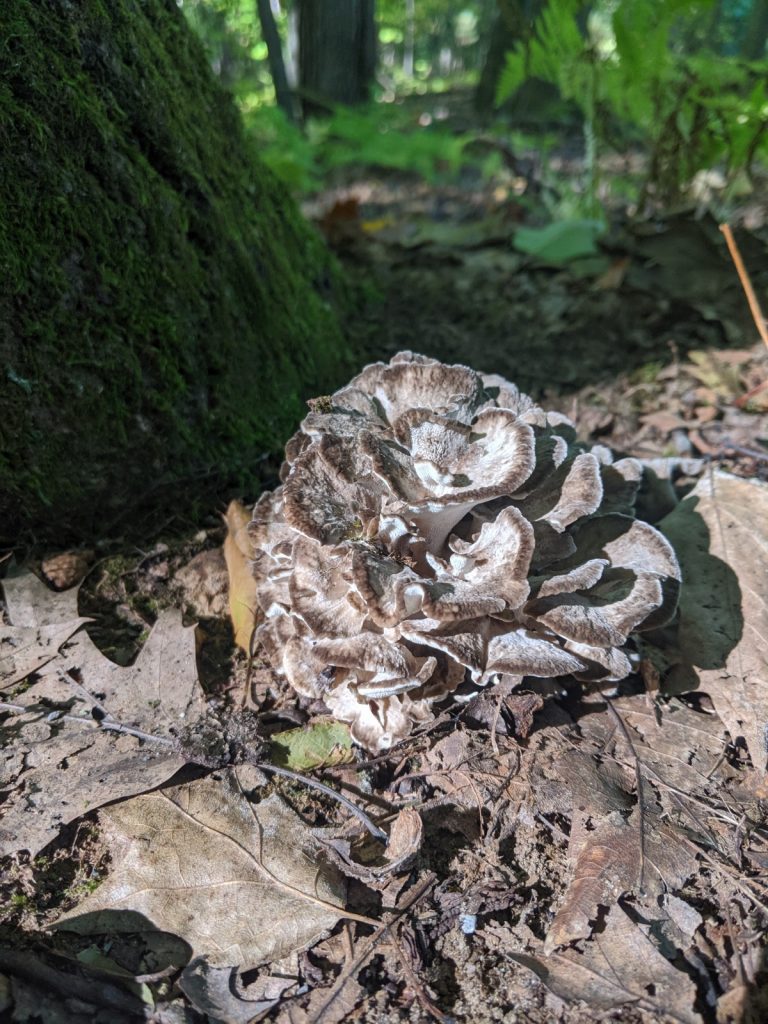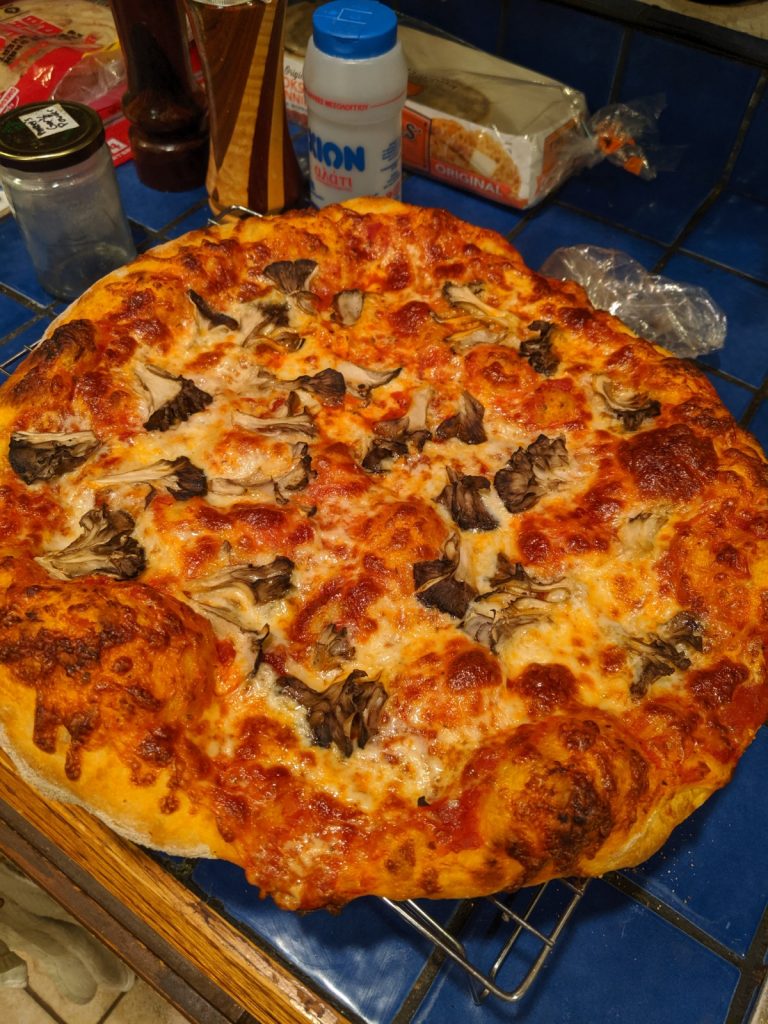 Then we salted, dried, and marinated a batch, italian style using this recipe: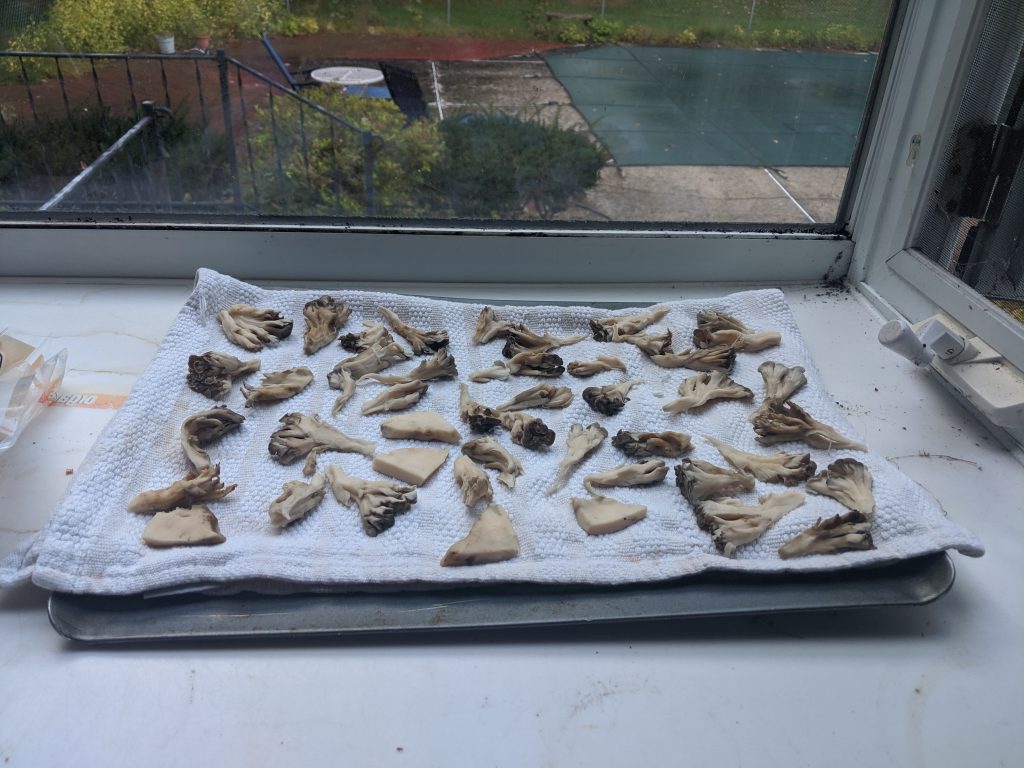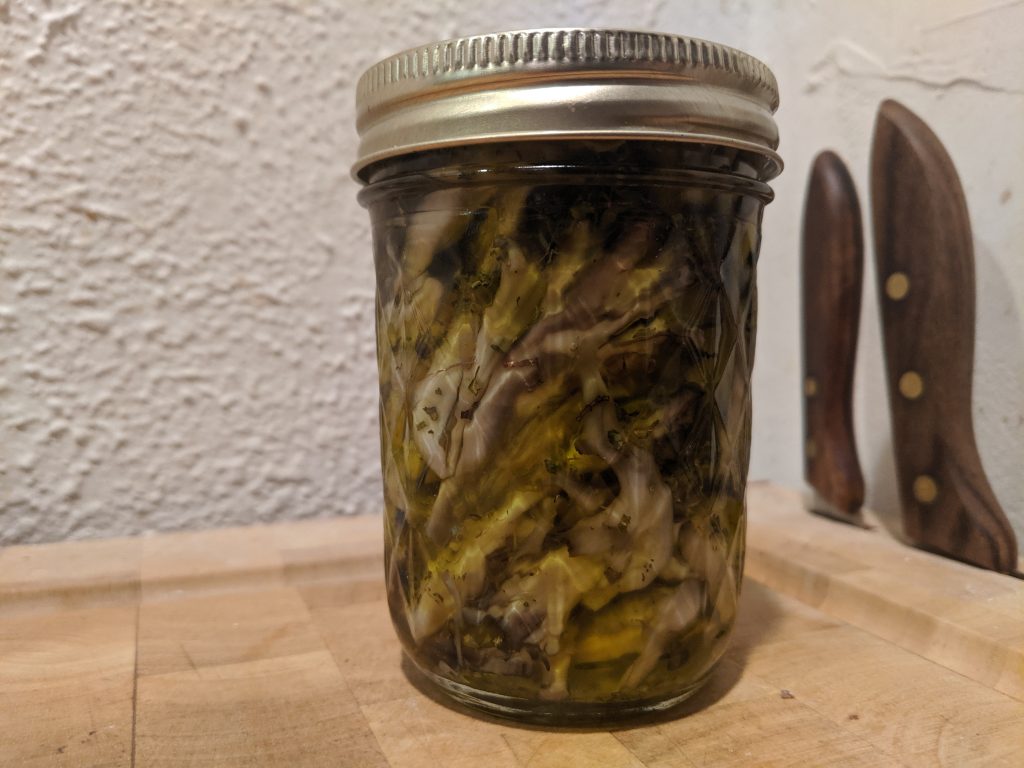 I really liked the way salting them removed a lot of water from the mushrooms. I think it might help to really concentrate the flavors. So I salted the next batch, I'm not sure what to do with them next. I might just freeze them to use in the winter.