I found some nice Golden Oyster Mushrooms on the Mohawk-Hudson Bike Path today. These are some of the best smelling and tasting mushrooms I have ever cooked up. When I stopped to check them out, a guy with an accent not unlike Steve Irwin asked me what I was looking at. I told him, "these look like they might be oyster mushrooms, they could be edible!", to which the Crocodile Hunter uncharacteristically replied, "They'ah pretty ta look at but I wouldn't eat 'em."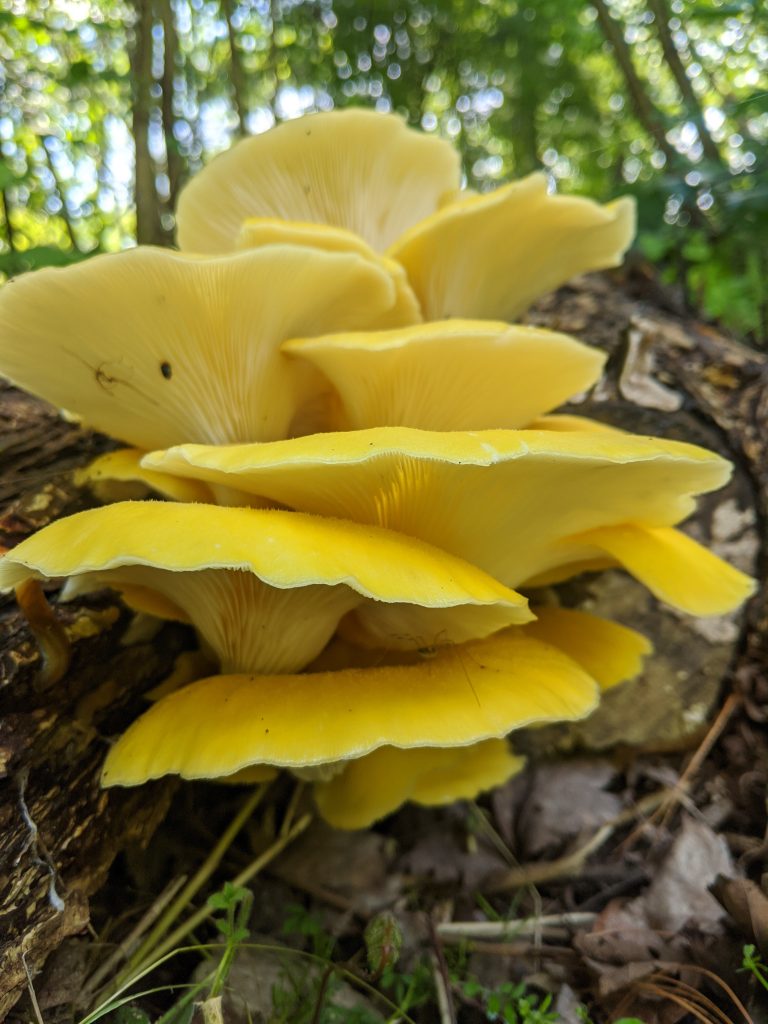 The mushrooms smelled amazing raw, and even better while sautéing in butter and garlic.
The oyster mushrooms tasted terrific in the omelette! These are some of the most delicious mushrooms I've ever been lucky enough to taste.
Links