I came across a fantastic recipe for Doubles (a Trinidad street food consisting of curried chick peas, or "channa masala" on pieces of spicy fried dough, or "bara"). The channa and bara in this recipe came out much better than any of my previous attempts: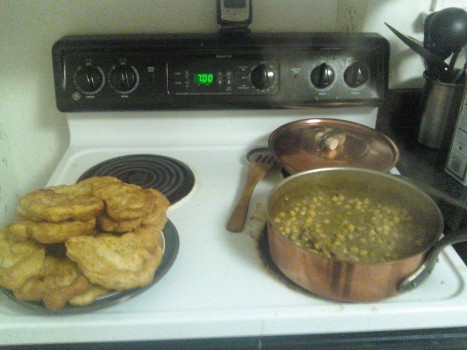 I found a store in Schenectady with this Trinny curry powder that is really good: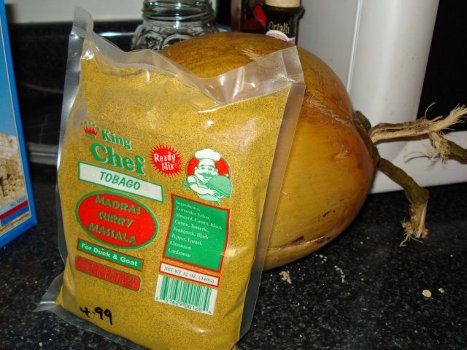 Don't forget some delicious Trinidad hot pepper sauce. Surprisingly, this stuff is available at our local Price Chopper in the international section:
6/23/2010 Update:
The above recipe was adapted from a Trinidad cookbook called, "The Naparima Girls' High School Cookbook".
Links