After we bought a new house, I set to work trying to clean our range (oven). This was several years ago. I stupidly went to remove one of the oven heating elements while the oven was plugged in. To add to the stupidity I was chatting on the phone with my friend T as I did so. When the element electrical connector touched the side of the stove, there was a giant kapow, I leapt back 15 feet, and the phone was thrown across the room. I picked up the phone, T told me how he'd work on just about anything but not a stove because those things carry a LOT of power. I'm not sure how I made it out of the oven with both of my arms not to mention my life, but it turns out that the giant spark WELDED the element to the side of the stove.
By basically cutting the metal oven around where it was welded, I was able to free the element from the side of the oven and eventually got it working again. Well sort of.
From then on out if I ran the oven at 400 degrees or hotter for 45 minutes or so, the oven would stop working. I needed to turn it off and let it cool down before it would work again. It operated like this for several years, not a big deal as long as you understand it's limitations. A few weeks ago however, it overheated for the last time. The oven let out an endless beeep that wouldn't stop even after disconnecting the range from power for 24 hours.
No biggie. The oven is an old nasty smelly malfunctioning piece of crap anyway. We'll just buy a new one. Well guess what? For a few short years there was a fad where instead of installing costly overhead ventilation, Modern Maid and a few other (mostly related) companies built the ventilation into the oven itself. In our kitchen we have a beautiful picture window on the outside-facing wall. And of course it wouldn't make sense to put the oven in front of a beautiful few. Instead the kitchen sink is in front of the wall so you can look outside and water the plants while you're at the sink. Makes sense. Except that the stove needs to be on the outside wall so it can ventilate! To get around that, all of our cabinets have a ventilation shaft cut out of them down near the floor.
That fad has since passed. There is one model of oven that we could swap out. It's $3000 and has the most horrendous reviews imaginable. All the reviews talk about needed to repair it 6 times in the first year of ownership for example. So basically people in my boat are getting raked over the coals.
If we bought a normal oven, it would likely mean patching the holes carved in our lower cabinets and carving new holes in the upper cabinet for ventilation. Which probably would mean new cabinets.
Discussions about repairing the oven generally suggested replacing the circuit boards (there are two of them) or the temperature sensor. My temp sensor tested ok. The circuit boards are no longer available for purchase online, not that I could find anyway.
Because I was limited to sketchy alternatives, I was ready to look into some unexpected options. I found fixyourboard.com, which specifically advertises repairs for the circuit boards in my oven. I was skeptical at first, but got some confidence after watching their impressive testing capabilities:
Video of Fix Your Board's automated testing
I sent in my control board. When they received it, they quickly asked me to send in the relay board as well based on the problem I was seeing. I did, and within a few days the boards returned to me. I hooked them back up to the oven, and voila! It's working!
I am very impressed with fixyourboard's professionalism, and their ability to keep my old oven out of the landfill. It really saved the day for me.
* Modern Maid
* Model #: FDU1862B (or FDU186 2B)
* Steady beeeeep, nothing on digital readout. Occurred while temp on 400 for nearly 1 hour. Had trouble in the past running at high temps for a long time. But this time it never returned to normal. After keeping circuit breaker off overnight and turning back on, still beeeeeep.
* Likely candidates for replacement:
# Relay Circuit Board: http://www.repairclinic.com/PartDetail/b1p13/Amana-Range-Stove-Oven-Relay-Board/7428P00560/1988?modelNumber=FDU1862B&ss=a13b1d513202&mr=1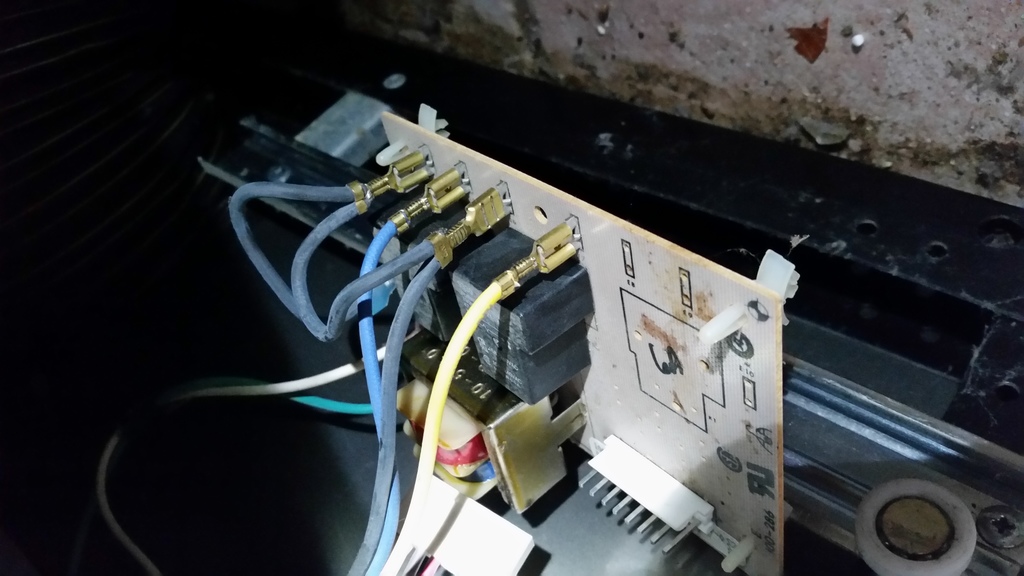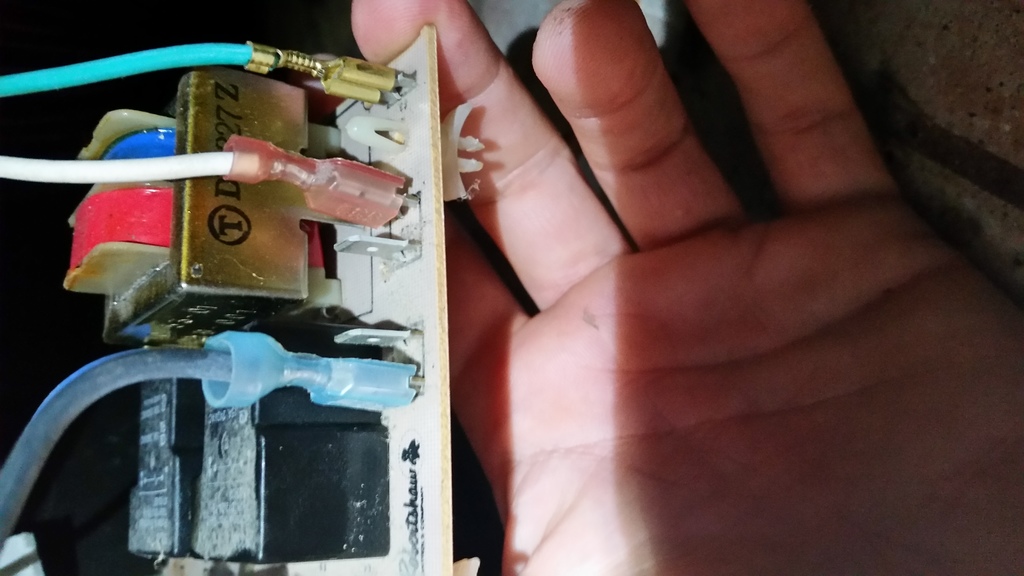 # Temperature sensor (should be 1000-1100 ohms at rm temp). Tested ok.
# Clock/Timer and/or Electronic Range Control. (ERC) - http://www.fixyourboard.com/form.php
** Manufacturer part number: Y0308480