At Shmaltz running club tonight, R brought in a giant puffball mushroom. It created a lot of discussion about how one prepares giant puffball mushrooms. In my experience, I have had some less-than-successful attempts at making this large white mass into something delicious. MS provided an endless stream of great recipe ideas, using the mushroom as if it were bread:
- Grilled cheese sandwich
- Pizza
- Croutons
- French Toast
R was kind enough to share, and sliced a portion of the mushroom for me to take home. It was pure white, which makes it good for eating (a little yellow inside would have meant it was too old to eat). I made grilled cheese and pizza.
I preheated the oven to 450 degrees, then sliced a large round of mushroom using a bread knife and browned one side of the mushroom in olive oil and butter in a skillet. I flipped it over, then topped it with sauce, mozzarella cheese, and basil. Here are pictures before and after cooking: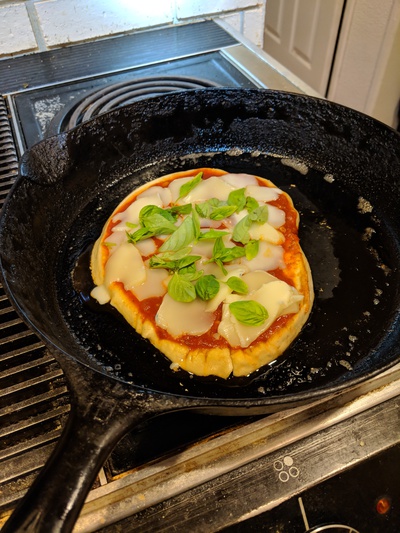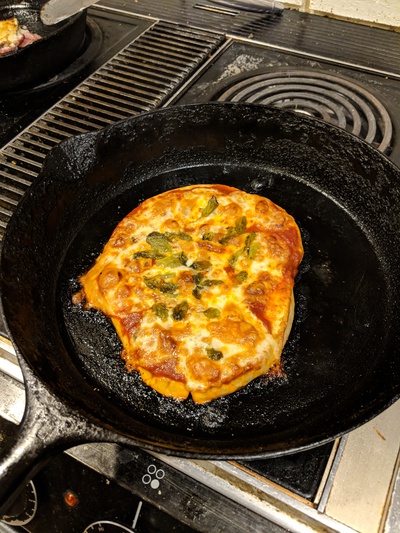 The mushroom had a gooey melted cheese texture, so I had to eat it with a fork and knife, not like a crispy pizza crust. But other than that the pizza was very tasty.
Next I made a grilled cheese sandwich with Oscar's Canadian bacon purchased from Devoe's Orchard.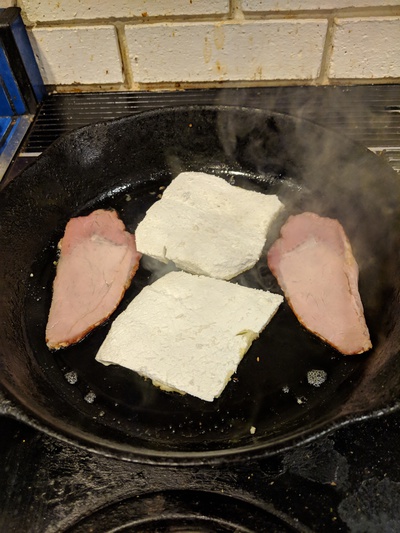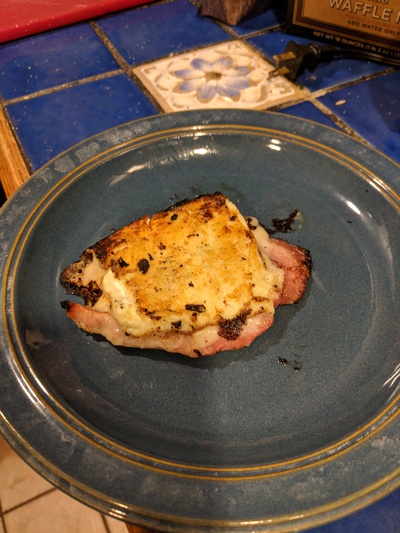 The grilled cheese sandwich was also delicious, although the mushroom slices shrunk more significantly so if I did it again I would have made much larger slices of mushroom bread. Again, the mushroom was gooey, but you could still pick it up and eat it like a sandwich. Yum!