I fished the Wynantskill in West Sand Lake before work and again after work. The day was overcast and a bit rainy. It was a chilly morning. Small trout, maybe 6-7 inches were actively biting in the morning. I lost 7 fish that threw the hook before I could get them to shore. Catching 1 out of 8 is a poor success rate. 1 in 2 (or better) is more typical. I haven't been fishing for trout in a while and I underestimated the little guys. I managed to land one in the morning, and one in the evening.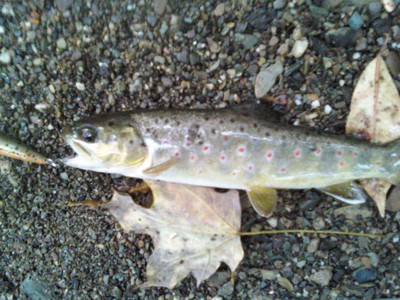 In the evening the trout were extremely skittish. The only place I was able to get them to bite was under a very low bridge. As long as I could cast the lure in the 8 inches or so between the water and the bridge, a fish would usually chase the bait. At sunset some amazing colors reflected off the creek.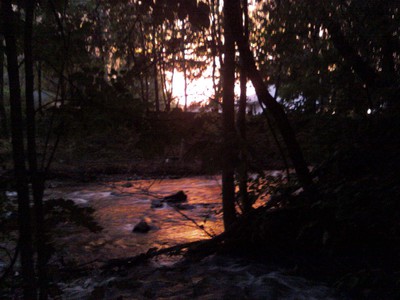 I cooked up one of the small trout, and it was a tasty treat. I forgot how much of a pleasure it is to cook a trout, because there is really no work in cleaning it. Mmmm. The cheeks were the best part.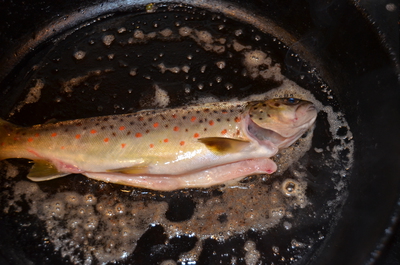 Barometric Pressure
Today was a great way to get a feel for the effect of barometric pressure on the fish. In the morning, the pressure was reasonably flat, and the trout were actively feeding. In the evening, the pressure was on the rise and the trout were very noticeably hesitant to come out of their deep hiding places.

Related Entries
* Tiger Trout on the Wynantskill
* Trout in West Sand Lake
Related Links