I fished at Lake Lonely today. The fishing was pretty slow, but I managed to catch a 14-inch bass.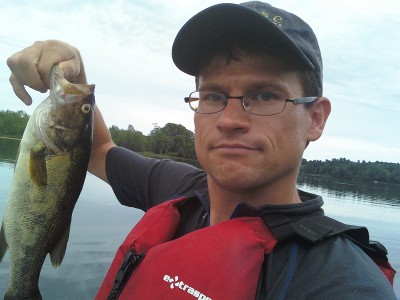 It was the perfect size for my dinner alongside some leftover mac and cheese.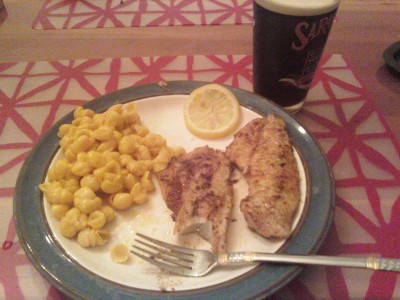 At one point, I caught a small sunfish and as I reeled it in, a big sea monster (northern pike I'm guessing) viciously attacked the sunfish, but unfortunately it didn't get hooked.