9/14/21
I rode my bike to Hannaford and picked a bunch of nice apples from the tree in front of the supermarket.
I squeezed 3 gallons of juice from apples into the 3-gallon carboy. Specific gravity = 1.055 -> alcohol potential of 6.9%!! I tossed in some Red Star Premiere Blanc yeast. The juice was light-colored, and dropped an insane amount of sediment quickly (see the second photo, which was taken just after juicing):
9/24/21
I siphoned the cider from the carboy into a 5-gallon keg, filling the keg halfway. The keg is now sitting in the basement.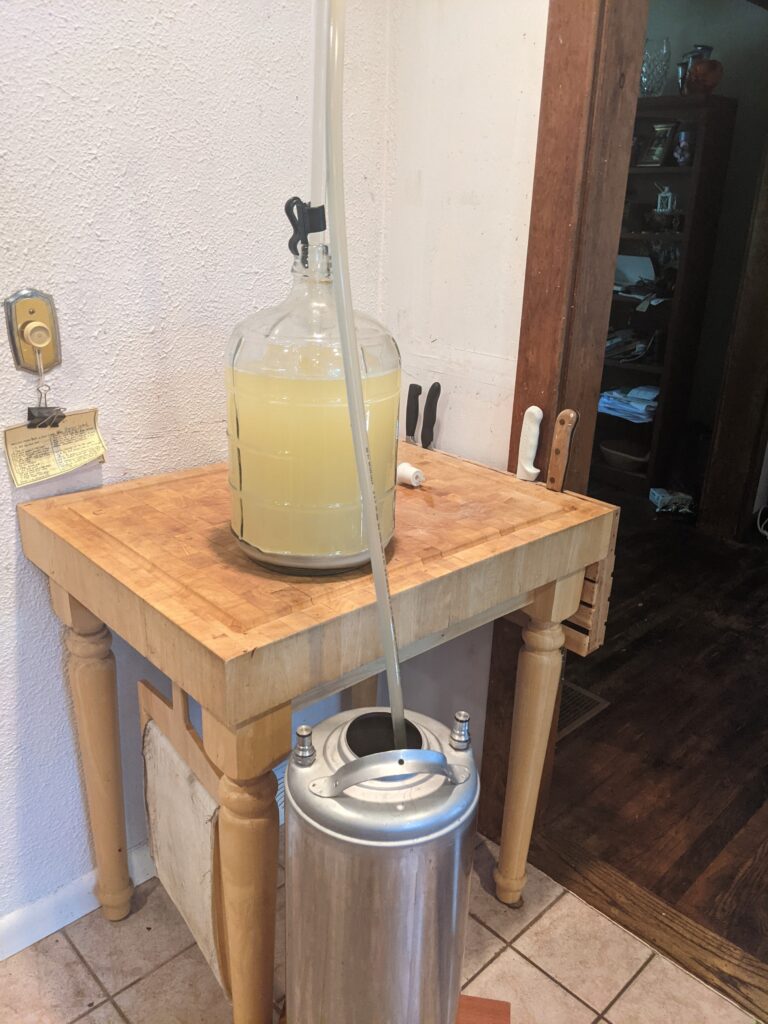 10/4/21
I transferred 1.5 gallons from the 5-gallon keg to a mini keg. While I was at it I poured a glass of warm, still cider. It's not bad. Definitely drinkable. Boring color. Hint of funk. Slight cloudiness. I'm interested to taste it once it's chilled and carbonated!
10/6/21
The cider has chilled in the fridge, and is carbonated. I still need to work out some kinks with carbonating and serving, but the cider came out very good. It's got a slight hint of something besides clean cider, B described it as clove, honestly it's just enough to keep it interesting. I think this is the first time I've made a larger batch (3 gallons) of cider I'm happy with, as in cider worth sharing.