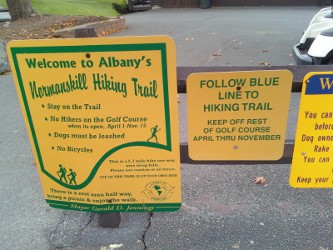 I discovered a nice 6 mile hike loop from my house in Albany. There is a nature trail that I never knew about at the nearby Capital Hills Golf Course. It is called Albany's Normanskill Hiking Trail. Just follow the blue line: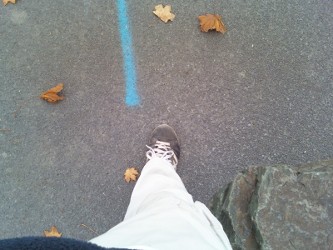 It's a very hilly trail: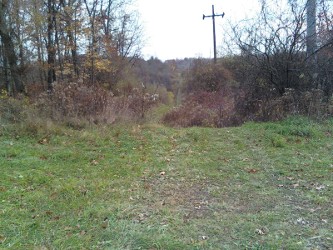 At the end of the trail, I could tell that there was more trail on the other side of the Norman's Kill Creek, but it was starting to rain, and I had walked far enough. Next time I need to check this out: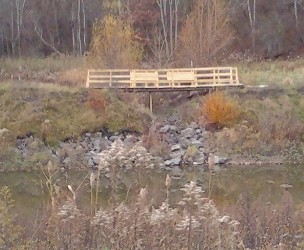 2011 Update
The golf course has been expanded as a Winter Use Facility. It is a great place for cross-country skiing, snowshoeing, sledding, running, and hiking in the wintertime.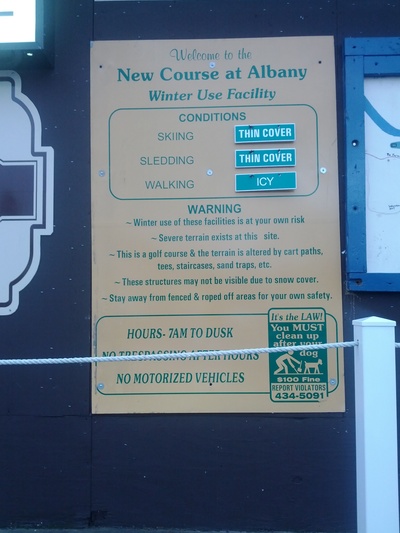 Click on the following cross-country ski map for a close-up view: