Over the period of 17 days, this little bud of a mushroom: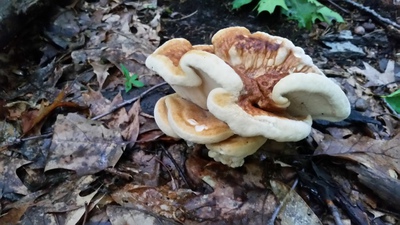 grew into this behemoth: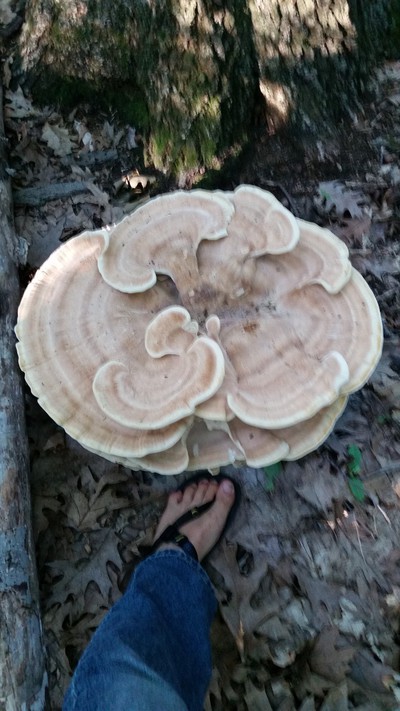 This is Berkely's Polypore. I saw one growing in the area last year, a few hundred feet from this spot and wondered what it was. It looks very similar to the chicken mushroom. It is listed as "edible". I broke off a piece of the wild mushroom and it had a rich, fresh, and pleasant mushroomy odor. The reports I read of eating it described it as bitter and bad-tasting, so I wasn't in a big rush to try it. It is best eaten while still young because as it gets older it becomes increasingly wood-like, much like the chicken mushroom. After eyeing the mushroom for 19 days, I assumed it would be old and gross to eat but how do you know if you don't try? So I brought home a leaf. The inner part of the mushroom is more woody than the outer part, so I cut the outer part into small strips.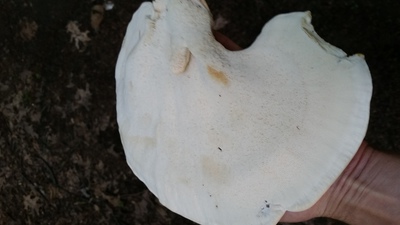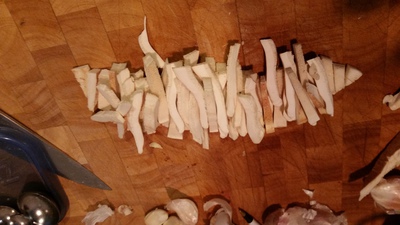 I then pan fried it with onion, garlic, and olive oil. The end result was really good. No bitterness, it tastes wonderfully mushroomy and has a robust texture, on the verge of rubbery yet not rubbery at all. Kind of like octopus or squid that hasn't been overcooked.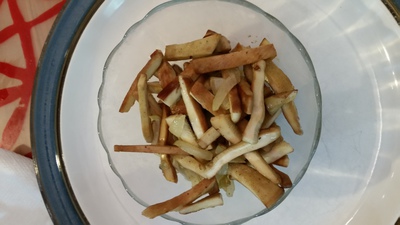 I wouldn't hesitate to use this much like a chicken mushroom, and put it in Jurek Burgers, veggie chili, or any other dish that calls for wild mushrooms. In fact I should freeze some for winter.