Chicken Mushrooms
---
It has been a spectacular year for chicken mushrooms. This is the fourth year in a row of finding giant chicken mushrooms growing in Clifton Park!
First B found a huge tree with chicken mushroom growing like mad and was kind enough to share. This is the same spot he found some last year: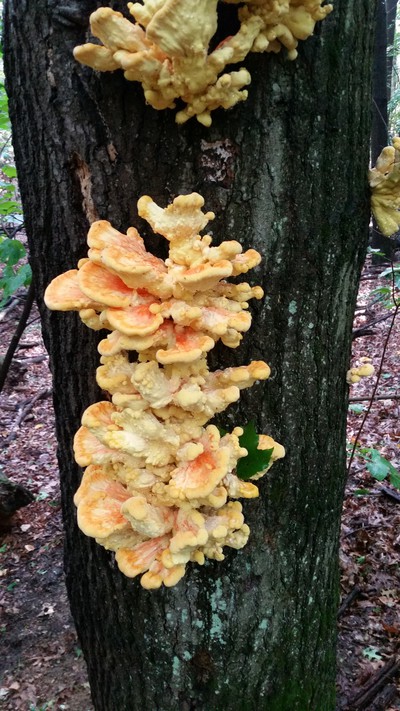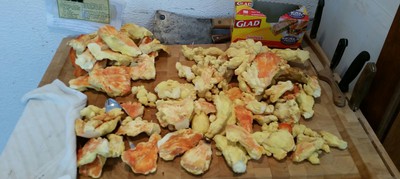 This alone was enough to make a huge meal of chicken mushroom parmesan, freeze lots for using in the winter, and there was still plenty to share with friends! It's amazing how much like chicken this mushroom is. Take a look at the drumstick!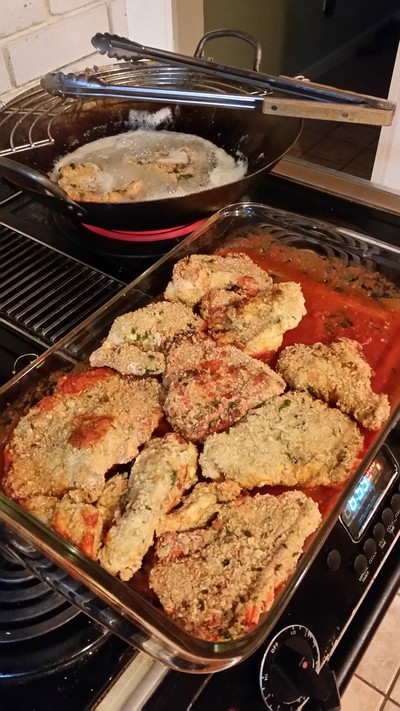 Shortly thereafter, a giant patch sprung up near my house on the same log where I found it two years ago: