You are herejstookey's blog
jstookey's blog
---
I have always enjoyed running. A year ago, someone at work showed me an article from a running magazine that talked about the possible benefits of running on the balls of my feet (landing near the front of your foot) instead landing on my heels like I ordinarily do. I tried running on the balls of my feet, and it felt really awkward at first.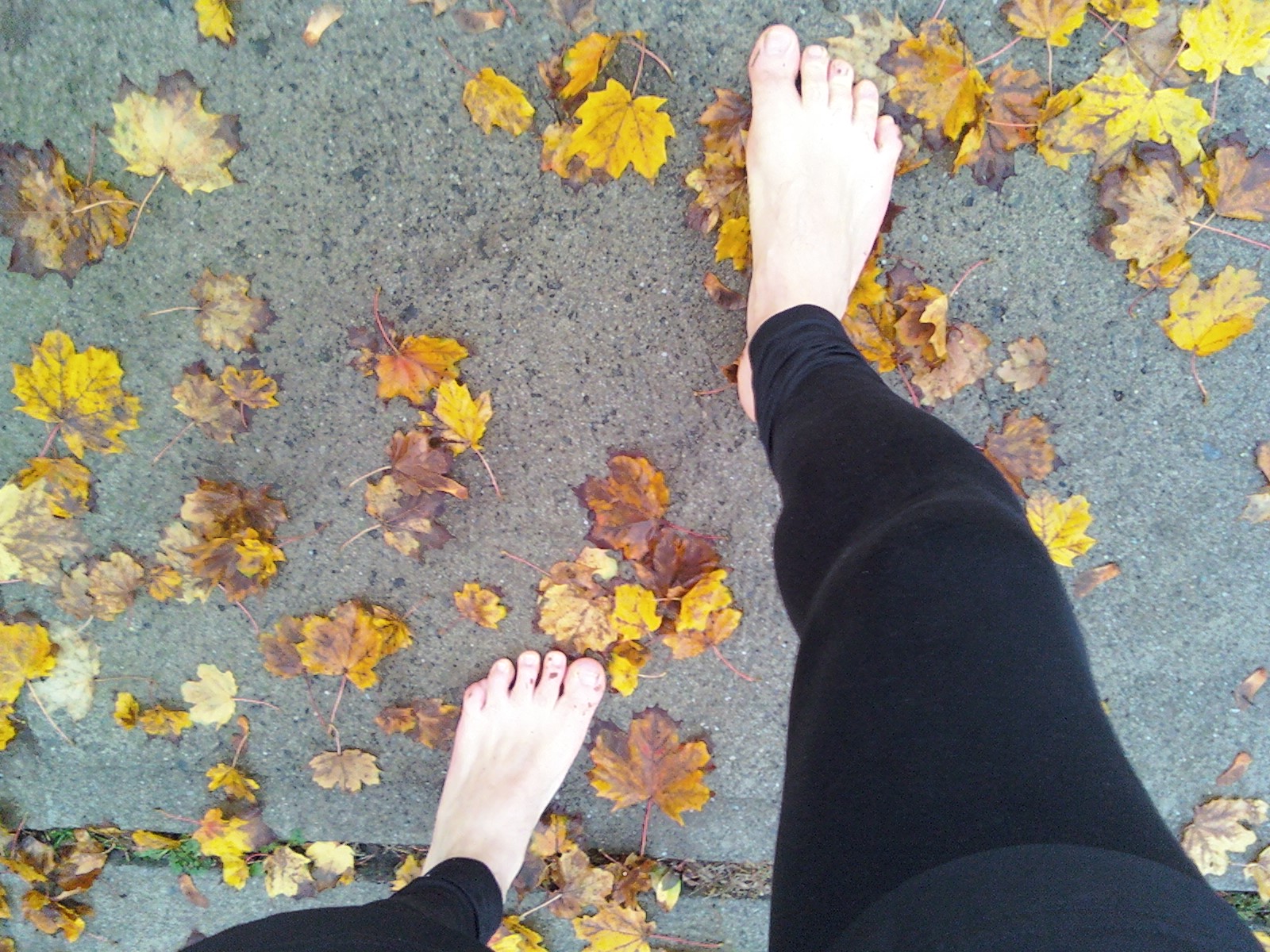 Recently a friend purchased a record player and a small collection of records, and asked me to pick up some records if I happened to find any. I came across a really nice pile of records including some Led Zeppelin, Frank Zappa, King Crimson, and much more. A friend at work loaned me a record player for a little while, and I've been listening to all the records one-by-one. I'm amazed at how cool it is to listen to records compared with listening to cd's. First of all, the artwork on the records is incredible. It's very large, and accessible. Typically, there is a large image on the front and back, and when you open up the record, there might be additional artwork inside. For whatever reason, the artwork that comes with CD's and tapes completely lacks the impact that a record provides. The other noticeable thing is that listening to records is an activity. You can't really put on a record and get distracted, because in fifteen or twenty minutes, you are going to have to flip the record or put on a new one. It keeps me involved in the music, and prevents me from getting distracted and running off to do something else. It makes it easy to focus on the music, and really get into it. Another great thing is that records hit their peak at the same time that rock and roll did. Most of the good music that is out there was originally produced on records, so it feels like you're listening to the real thing on records. It has been a lot of fun listening through all of the records even if it's only temporary.
Today I caught a 15 inch pickerel at Crooked Lake in Averill Park, NY. It's the first pickerel I have ever caught that was big enough to keep. They say that pickerel have a lot of little bones. We cooked it up, and it's true. There are a lot of little bones throughout the fish, although they were not too bad. For the most part you could eat the soft little bones, and just ignore them. I would eat one again.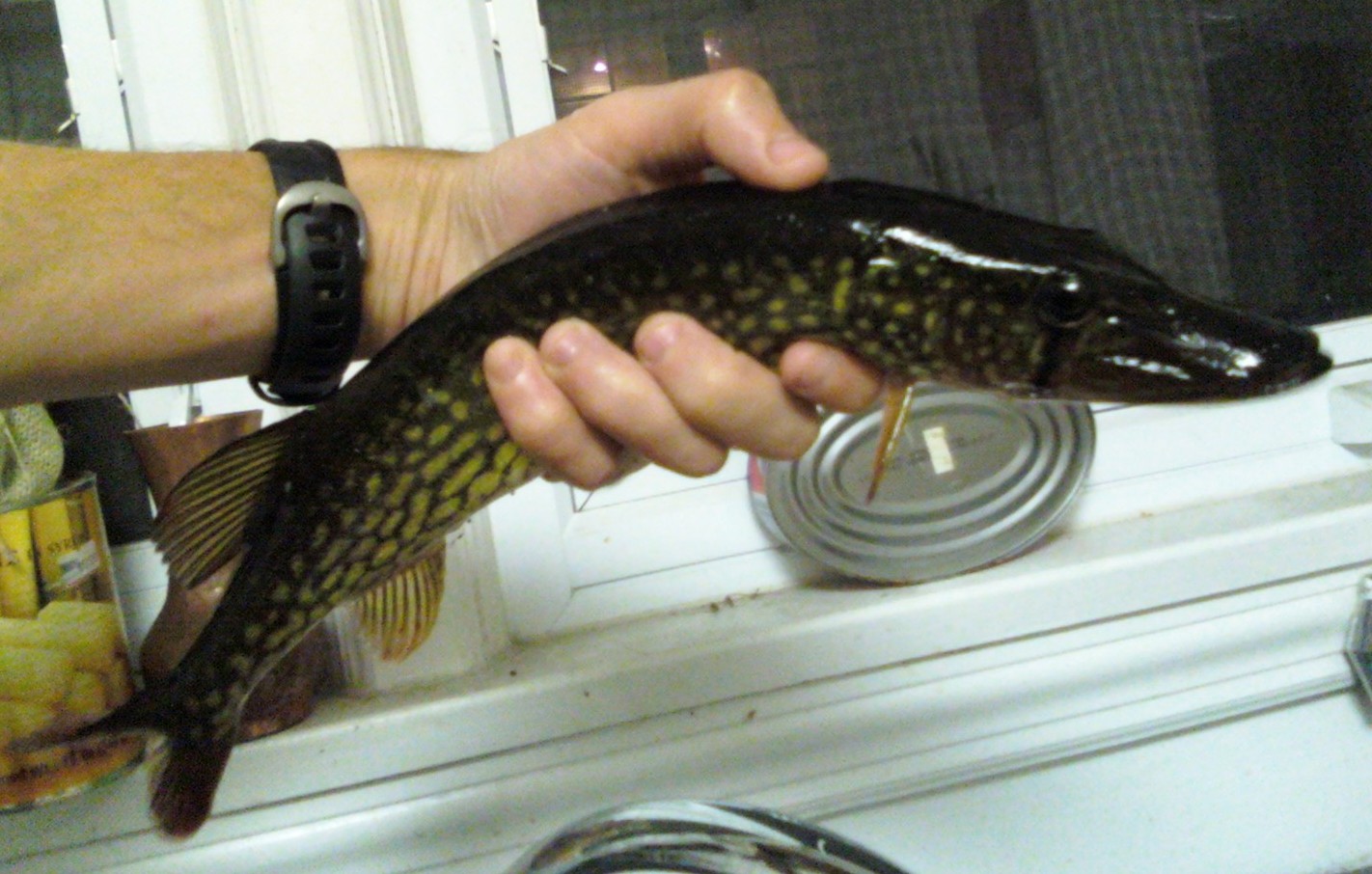 Dinner tonight was home-made pizza. Mmmm!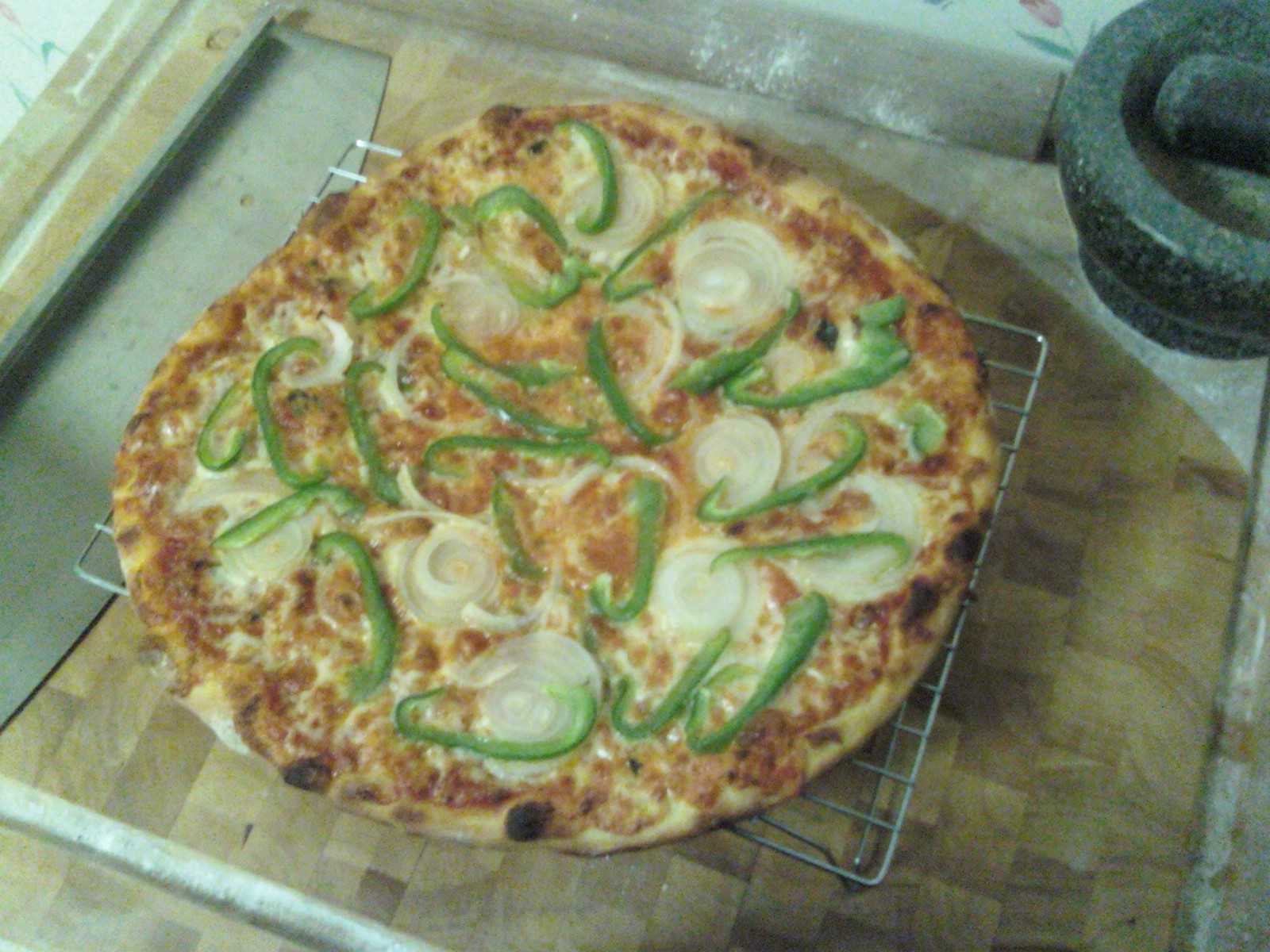 I moved some of the herbs from the garden to inside the house (rosemary, basil, thyme, oregano, parsley, dill, and chives). It will be interesting to see which ones make it through the winter.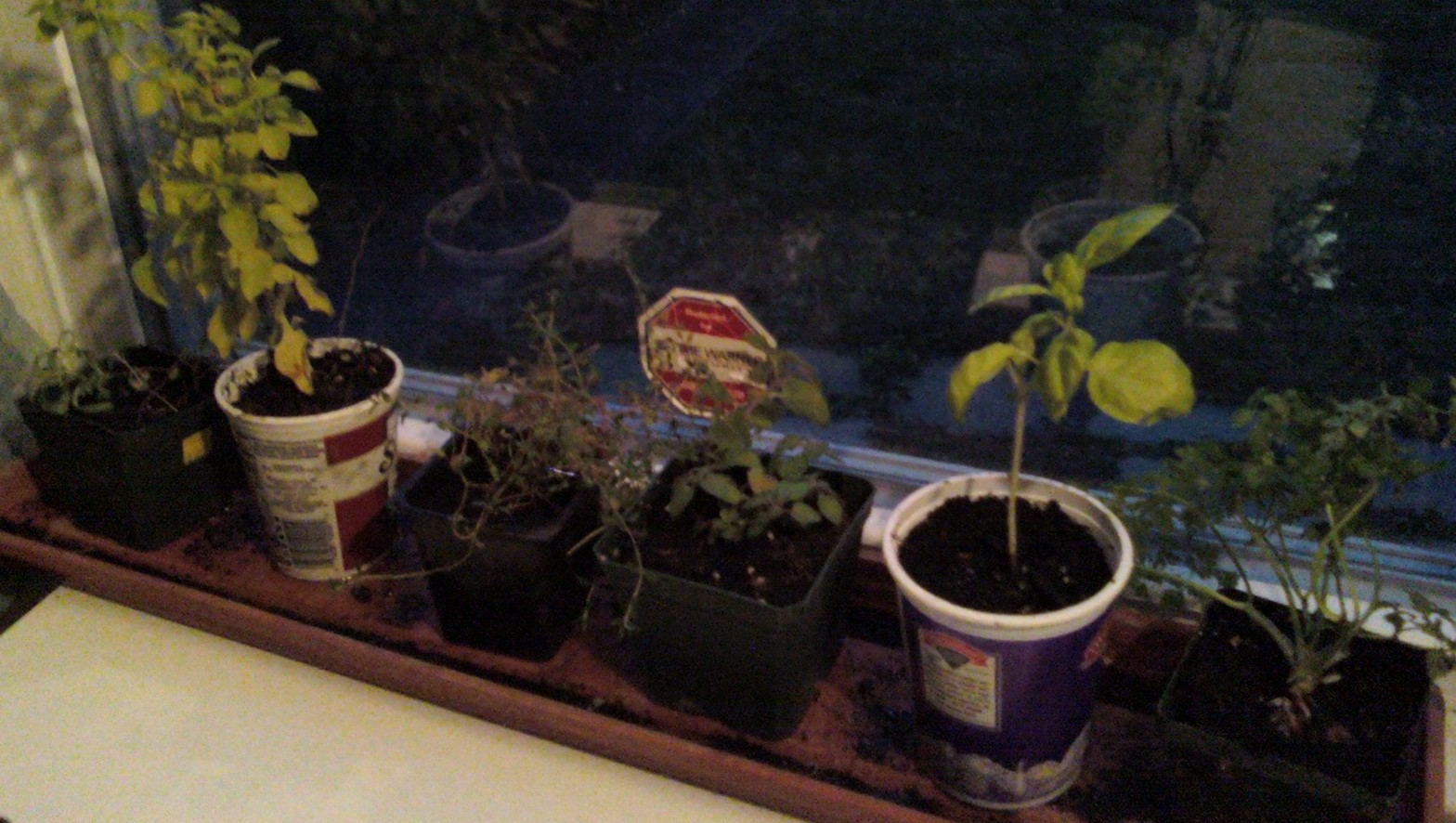 I fished for a few hours today. I started out at Raquet Lake in West Sand Lake, NY and caught a little fish. There were lots of fish surfacing. Later, after it was dark, at around 7:00, I caught a nice 13.5 inch largemouth bass at Glass Lake in Averill Park, NY. I caught it from the shore using a larger Rapala. We had a nice dinner of fried fish.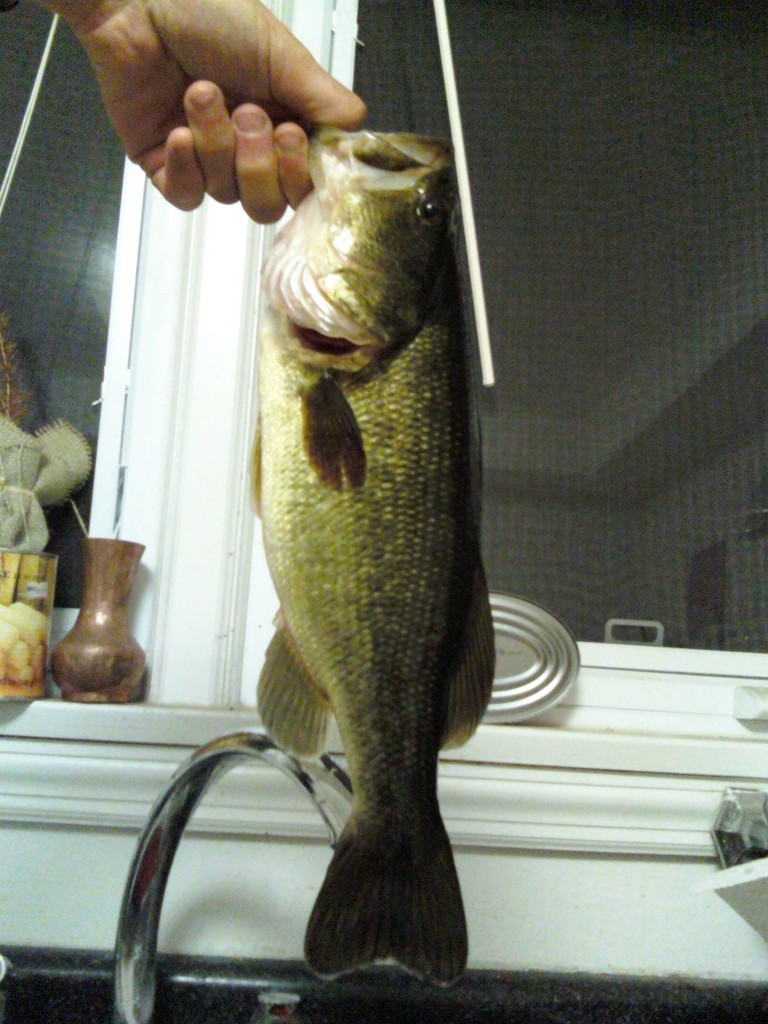 Dean Ween, the guitarist for the band the Ween recently started a fishing charter business. A friend and I signed up and spent an afternoon fishing for smallmouth bass with him on the Delaware River.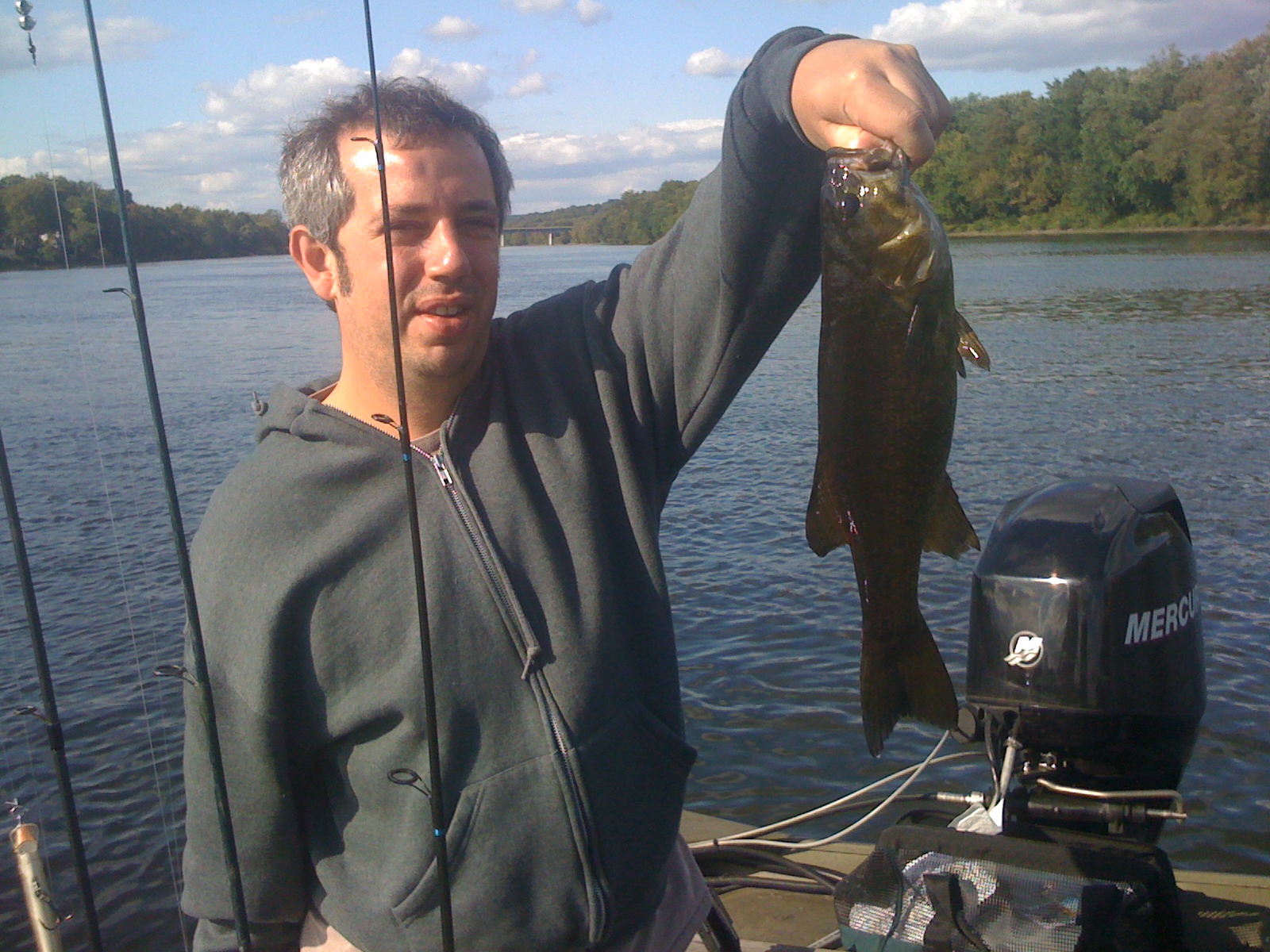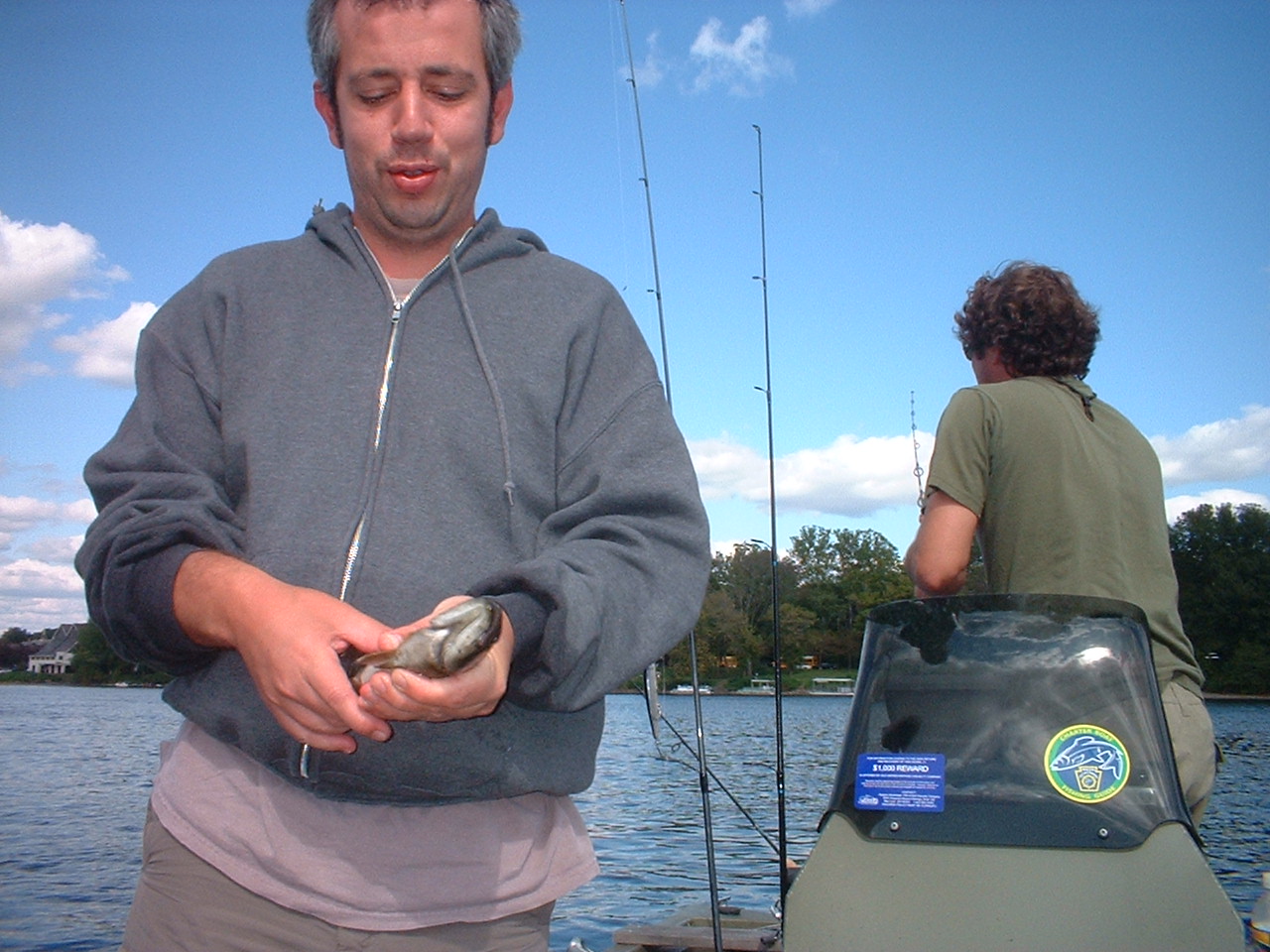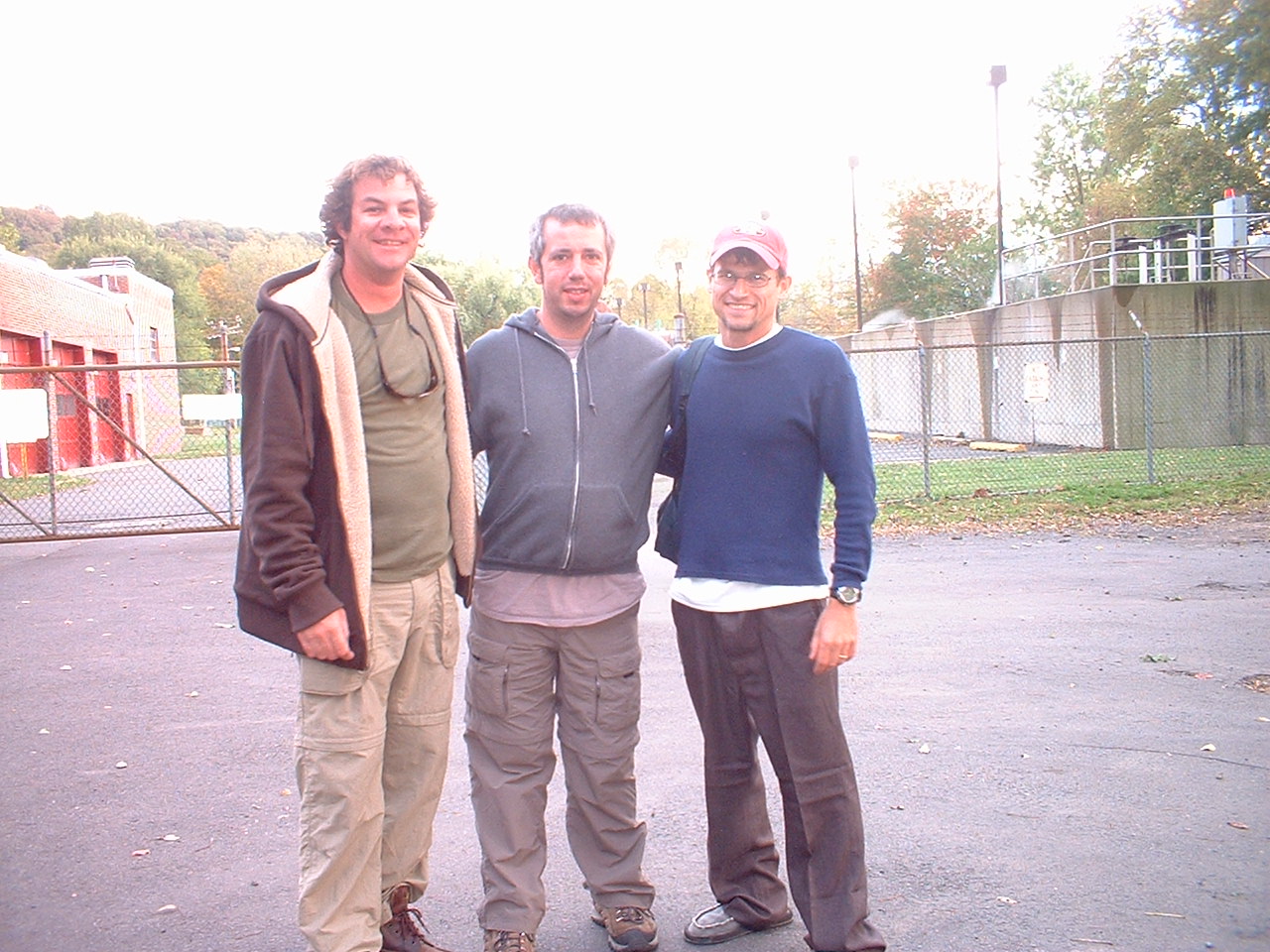 I just finished a weekend of fishing at the Battenkill an hour north of Albany. We managed to catch 15 trout or so in all, and had a couple of good fish feasts. At one spot, I couldn't find any fish, but I came across some chicken mushroom growing in the woods to supplement the trout feast. Yum!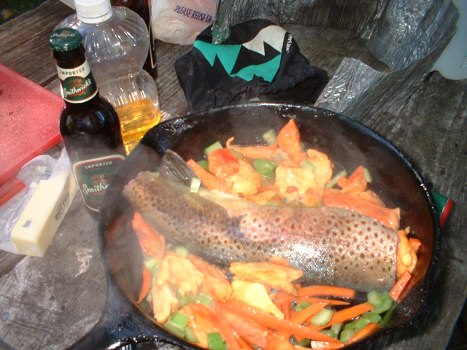 A DEC worker stopped by and asked me a few questions, and he showed me how you can tell which fish were stocked. They clip a fin off the fish, and for each season they clip a different fin so that they can tell which season it was stocked. He said that they stock lots of 9 inch trout, and a smaller number of 15 inch trout. You can tell that a fish was stocked if one of it's fins is either missing, or noticeably smaller than it should be.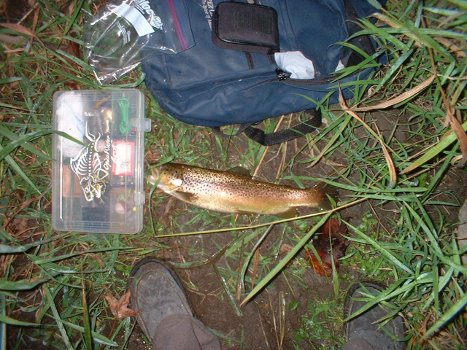 I also caught a fish that had some unpleasant redness around it's eyes and mouth. I emailed the picture to the DEC, and got a quick response explaining that this is "very typical hook wounding with damage around the mouth and eyes" after a previous "bad run in with a hook".
I fished the tiny Wynantskill in West Sand Lake this evening, and I caught a beautiful 15 inch trout on a small Rapala lure in a deep pool underneath a small waterfall: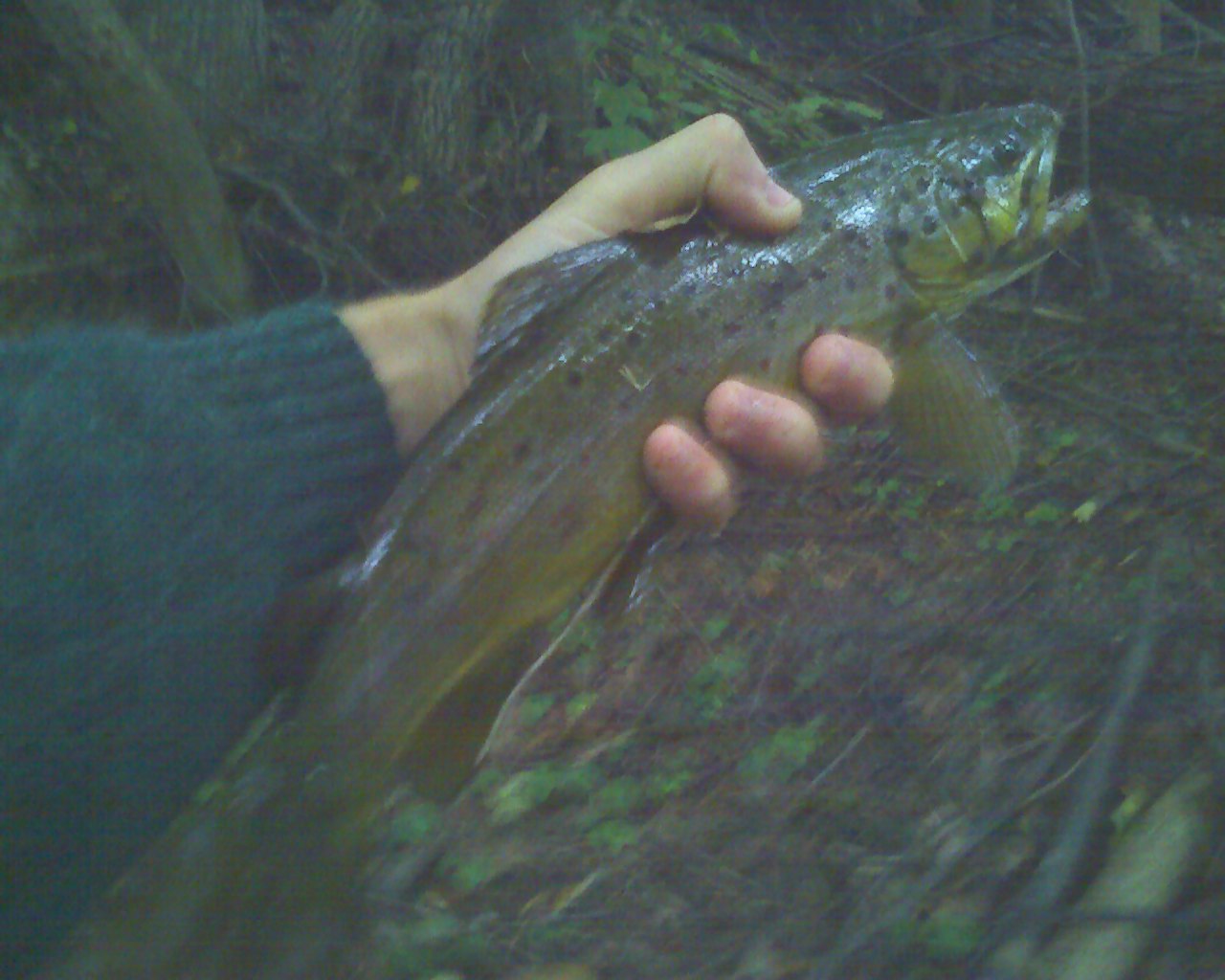 This fish was very darkly colored. I wonder if this is a wild trout? They say that because of the diet of a stocked trout, it doesn't develop the same brilliant color as a wild trout.
Barometric Pressure
This was an awesome day of fishing during a time when the barometric pressure was consistently flat for several days in a row.

Related Entries
* Tiger Trout on the Wynantskill
* Trout on the Wynantskill
Related Links
I've been visiting friends on Knotts Island, NC this week. We fished all day on the nearby causeway bridge, and caught some nice striped bass (which are currently out of season here), flounder, and 48 keeper crabs!